The term "sustainability" is becoming more and more a primary goal for every human activity and even the development of the wide world of furniture has long been measured on this issue, in all its implications. There is no doubt that the different relationship between economic activity and the environment is an absolute priority on which governments and consumers give increasing importance, causing a need of  knowledge and fundamentals that has led Catas to equip itself to support companies also in the processes of "green" analysis and design.
Unfortunately, however, very often one declares an "ecological passion" but without going into detail, without knowing how much a product "costs" for the environment not only for the production process impact, but for its entire life, as long as it will be used until disposal.
Yet the tools to give objectivity to all this are there: for years we have been talking about "LCA-Life Cycle Assessment", a method that evaluates the impact that a car, a building but also a chair or a kitchen will have on the planet. The first point is to understand how a product will be used and for how long it will perform its function, calculating not only the resources necessary for its realization, but how its use will affect the environment and humans in terms of global warming, acidification, eutrophication, ozone depletion, human toxicity, land use, ecotoxicity… for the entire duration of its life!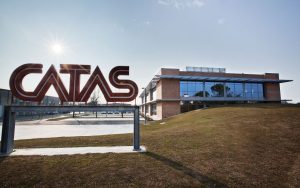 It is easy to understand how this method imposes strict, precise assessment and measurement tools to be able to generate an "EPD-Environment Product Declaration", an "environmental declaration" that can be verified by a third party and made public – through databases of program operators recognized worldwide -– because the "ecological characteristics" of a good can be known by all and therefore become – why not – a "plus" among the reasons for purchasing. Getting to define the "environmental identity card" of a product requires complex knowledge and tools, as well as having the necessary information to be able to evaluate all those aspects that are outside the direct control of the producer (electricity supply, logistics, raw materials, …). On top of this it has to be noted that very often, unfortunately, we witness fraudulent "green washing" operations by unscrupulous companies.
Therefore seriousness, competence, rigor, commitment are essential to apply properly a method that finally allows us to really measure the impact on the environment of a product, avoiding improvisations that can also lead to sensational blunders.
From September 2020 a task force has been allocated to this topic, a team of Catas technicians who are taking part in a high-level training project in order to support companies in this virtuous process.
By June 2021, Catas will therefore have all the necessary tools – skills, models, procedures – to offer technical assistance to the companies of the wood and furniture sector for the Life Cycle Assessment of their products.
The service that Catas will offer will be based on a technical method already adopted in many other sectors at an international level, with all the required ingredients of precision and objectivity on the measurements defined by the UNI 11698: 2017 standard "Estimate, declaration and use of uncertainty of the results of a Life Cycle Assessment – Requirements and guidelines".
An assessment that will allow companies to measure the "environmental cost" of a product by taking into consideration its entire life cycle, as we have already illustrated, from the extraction of raw materials to the production cycle, up to use and "end of life", quantifying the consumption of resources and emissions. An activity regulated by a series of ISO standards that will allow companies to give objectivity to their commitment, thus finally being able to speak about  "eco-design" not only as a will or moral commitment, but as a design and production strategy with objective environmental implications, measurable, certifiable…
New Catas service of "Life Cycle Assessment"
ultima modifica:
2020-11-06T08:00:55+00:00
da