It was not the first time we met Fabio Cernoia, general manager of the Thiene-based edgebanding business unit of Scm Group, and each time we go away with the feeling of a nice interview and the confidence we have something interesting to write about. He is native from Belluno, Veneto. A member of the Alpine troops, Italy's glorious mountain army, and if you look at his curriculum, you can really see the consistency of his journey, the clear direction of his choices.
"Scm and its Stefani Business Unit specializing in edgebanding is definitely the biggest organization in Triveneto for the production of woodworking machinery, with a dedicated factory for edgebanding staffed with real product specialists," he said. "It's a facility larger than 30 thousand square meters, shipping more than 1,800 edgebanding machines every year, the widest portfolio currently available in the market, ranging from basic models to big plants that combine flexibility and productivity and that will be incorporated into the manufacturing lines of the world's top furniture manufacturers. The company is highly specialized and boasts an efficient industrial organization, exporting more than 90 percent of production all over the world".
You have just celebrated the 70th foundation anniversary.
"That's true. Stefani, acquired in the early Nineties by Scm, was established in Vicenza in 1950, and it has always worked in the wood machinery business ever since, achieving new challenging targets every year. Being part of Scm for almost thirty years, we have had the opportunity to grow and to make big investments that have turned us into a global reference for edgebanding operations, from entry-level machines up to big custom automated solutions, always offering tangible technological and competitive benefits to our customers.
Edgebanding is a complex technology, constantly evolving, strictly connected to materials and design; in recent years, it has contributed significantly to the visual impact of finished products, as a result of different techniques to hide the glue line and ensure affordable costs for the finished product and the production plant".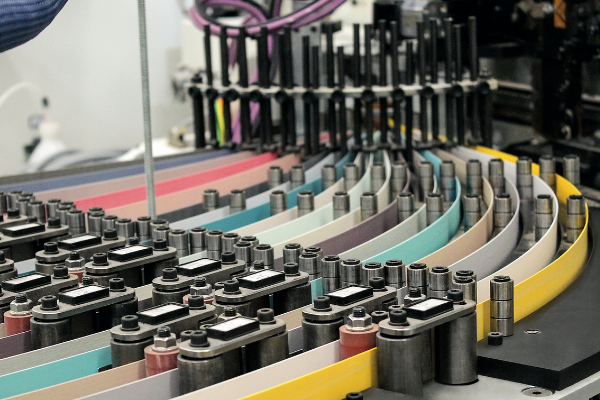 "We should not forget – Cernoia continued – that we are at the crossroads of design, quality, designer and production requirements, glue and edge specifications: so, for some time now, we have been setting up working groups with all stakeholders, encouraging the creation of new concepts to foster innovative developments in edgebanding, a "networking project" involving furniture manufacturers, material suppliers, designers…
We believe a lot has been done, but there is still so much to do: we are committed to helping our customers customize the final result more and more, to respond to a market that looks for increasing flexibility and easy-to-use edgebanders, equipped with electronic systems that allow automatic setup and offer controls similar to a smartphone. The ultimate goal is making sure that any investment is effective even with less skilled staff, considering the lack of specific skills.
Another big topic is the sustainability of processes, panels, glues and edges: our technology features an excellent control of energy consumption, and this approach has really been rewarding".
You have mentioned the need to develop new products…
"We should never stop doing so, and not only in the most visible aspects of our business. Take our "Easy Cart": with one "service carriage" you can clean, maintain, pre-heat and keep the temperature of all the glue tanks installed in our range of edgebanding machines. Via a touchscreen monitor and dedicated programs, you can manage all operations easily: basically, you just have to remove the tanks from the edgebanding machine and place them onto "Easy Cart" to maintain the properties of polyurethane glue for up to 72 hours. The glue is preserved inside a reservoir where you can place up to two tanks; a membrane dryer filters the incoming air to create a low-moisture atmosphere, without using inert gas, so preventing crosslinking effects".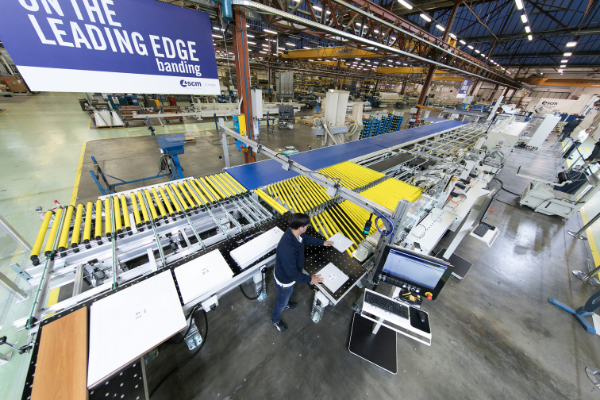 And what about your edgebanding machines?
"Our flexible solutions "stefani rocket" are arousing interest all over the world. For many companies, especially small and medium ones, the primary need is to have easy-to-use edgebanders to be incorporated into their production lines, U-shaped or closed-loop models suitable for "batch one" cycles, while preserving high productivity and versatility. In many European countries, this is the most requested technology: our solutions offer a very competitive quality-price ratio, have a relatively small footprint, and each machine installed in a production line can also be operated independently if necessary. We are continuing to develop "dual" edgebanders, as many customers still prefer two-sided models. More and more often, we offer solutions with technical features that support the efficient production of small batches".
by Luca Rossetti
Seventy years of high-tech by Stefani
ultima modifica:
2021-02-25T12:09:07+00:00
da