Ettore Vichi, Sales Director of Biesse's wood division, immediately finds the best-fitting definition: And we were very pleased to have the opportunity to talk with him, for several reasons…
First of all, he learned to know Biesse from the inside, proving year after year that he deserves a role of increasing responsibility. And then, the surname he bears certainly makes him a reliable witness of the tight bond between Pesaro, furniture and technology. And we should not forget that he is a "mature young man", perfectly able to answer our questions with an eye to the history he has lived, to what he has experienced in Pesaro, but with the vision of those who have had the opportunity to look far, very far.
Since joining Biesse, he has been the industrial and sales manager of Viet and, at the same time, he has been in charge of the branches in Australia, New Zealand and China; in 2019, he complemented these positions with the direction of the System Division, the "part" of Biesse that takes care of the construction of large plants.
Today, he is entrusted with the woodworking machinery division which, incidentally, represents about 75 percent of Biesse's turnover.
"An important challenge, very intense years for which I must thank the owners and the top management of Biesse, a trust that involves me, commits me but does not scare me, because I have my roots in this world, roots that start from far away, since my grandfather, from whom I took my name, founded Viet in 1953", Ettore Vichi said proudly. "Just think that, back in the Seventies, there was already a very close collaboration with Giancarlo Selci, the founder of Biesse… a sign of destiny?".

"With this story, this "engine" driving its business, Biesse could only look at the world: from the first intuitions of Roberto Selci (Giancarlo's son and now managing director of Biesse, editor's note) who opened the first foreign branches in the 1980's, leading to the explosion of business and an increasingly strong presence in more and more markets, giving a real boost to our business.
Biesse has been a forerunner of the internationalization process that in recent, difficult times has allowed us to maintain and increase our market shares, thanks to a customer proximity that in the near future will be one of the pillars of our strategy".
And your business is no longer just wood…
"Let me add something: wood and wood-based materials will always play a key role in our lives. I am thinking of furniture, of course, and how much design is once again opening the doors to solid wood, how much we have grown in the awareness of the need to manage this natural resource in an increasingly sustainable and careful way, but also of the improvement of wood performance in constructions, in buildings that respond to new and more and more engaging and shared principles and values.
In all these domains, Biesse is strongly active to seize every opportunity, but without underestimating what is being done in another area, i.e. advanced technological materials that can easily coexist with wood – if we talk about furniture or comfort – but which are the basis of industrial sectors of great importance.
In the wood industry, a gap has opened up that sees on the one hand the efficient production of high volumes, combined with the search for maximum flexibility, for "batch one" production that pursues just in time; on the other hand, there are companies that choose a production organization and customized technologies to give specific solutions to high-end customers.
At Biesse we work to ensure that technology can support both targets: we provide intelligent systems, highly reliable automation, machines that work around the clock, seven days a week, capable not only of producing a lot and well, but also of contributing to the optimization of material consumption, integrated into processes to minimize "downtime" for maintenance and the use of energy and materials".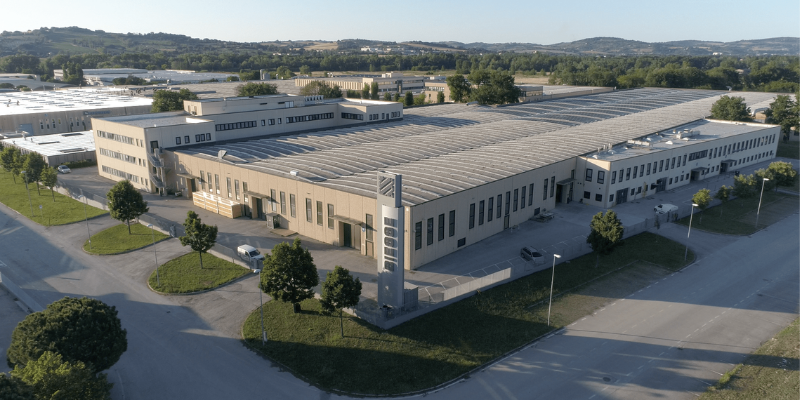 Master Geppetto is a distant memory…
"Sure: today, wherever you go, you find robotics, automation, "Industry 4.0". We have a duty to bring these "new values" to our business partners, proposing technology and competence, to support companies that want to overcome what I would call the tradition of small handicraft businesses with high levels of manual operations.
We have seen that generational change has influenced what used to be the world of our customers, carpenters who are now fully digital, who ask us for remote controls, management through a simple tablet, or synchronization with design or entreprise management software.
Size no longer matters, it's a matter of knowledge, and we have become even better, turning the possibility to transfer our expertise to customers into a key strength. It's a long journey that we are making together with schools and institutes of all levels, with which we interact and collaborate to understand how it is possible to evolve not only in the use of machines, but also in the management of the entire processes or to interface directly with design and engineering".
"Let me say that, in this context, Biesse has an edge, a strong ability to attract people who want to give substance to new ideas, with whom to create relationships that make us grow together: I believe, we all believe that those who demonstrate the capacity to evolve have the best opportunities and it seems to me that the pandemic, that we are still facing, proves this every day. I think of how much more attention is paid to the home, to the environment in which we live, and how this has driven the demand for new furniture, furnishings, objects that can convey beauty and emotion, all scenarios in which wood plays a leading role, although increasingly combined – as we said before – with other materials…", Ettore Vichi added.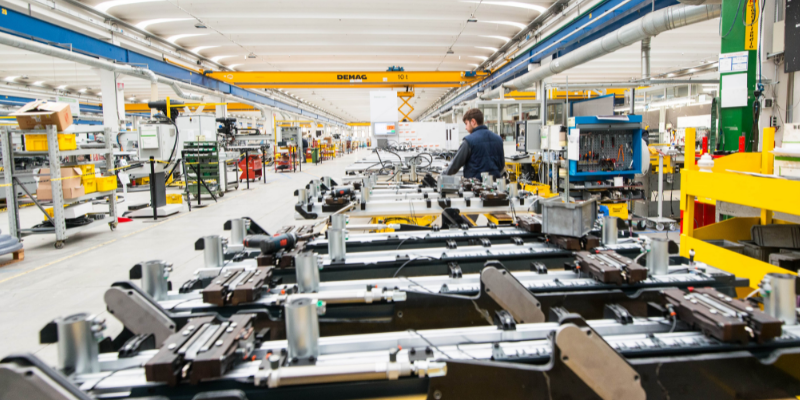 What about machinery and technology?
"A megatrend we are seeing is the drive towards automation, handling systems or basic "workpiece return" devices that is supporting the growth of sales of standalone machines. This is another side of the increasing trend to invest in solutions that support the work of the operator, in the connectivity of standalone machines to create "comfortable" working islands controlled by a single person.
If I should identify one common trend in our sector, that's certainly the idea that the machine is only one of the elements of a supply, in which other tools, other assets converge, such as after-sales assistance, scheduled maintenance and training courses. So, knowledge sharing and consulting on all production topics, and that's why we have invested so much into our "Biesse Academy", where every day we host people from all over the world to improve their skills and their experience with our machines. We are aware that there is no acquired, ultimate knowledge, and that even for the most "classic" of carpenters there will always be a need to learn new things, because machines and software change, because with each update – exactly as for the mobile phones we have in our pockets – we can do more and better. Up to the point where we will have machines that suggest the next operation. Based on my experience, my life in the sanding business, I can say that, the closer we get to surface finishing and complex cycles, the more important is the role of the operator to get the best out of a machine.
We have achieved a lot and there will be much more to do. At Biesse, we are making important decisions, because you cannot stop learning, understanding, improving, guiding your own story…".
by Luca Rossetti
"The wealth of our territory? A network of excellence!" – An interview with Ettore Vichi, Biesse Group
ultima modifica:
2022-01-17T09:00:05+00:00
da