A significant portion of the "supplies universe" is based on panels, a product that has been constantly developing and adding new features and possibilities over the decades. Now, the keywords are sustainability and circular economy.
These topics have been central for Fantoni's management for a long time. In recent weeks, the news has spread that the Osoppo factory has been working hard in recent months to build new plants designed to pursue these goals, consolidating the position of the Friuli-based group among the companies with a strong focus on sustainable resource management. The investment exceeds 30 million euro, a strategic move to design the future of the panel industry. The biggest investment (15 million euro) went into the construction of an innovative cleaning plant for recycled wood, which will process 300 thousand tons of "secondary raw material" at full capacity. The architectural and engineering project, started in 2019, was concluded last April, aiming to go live next February.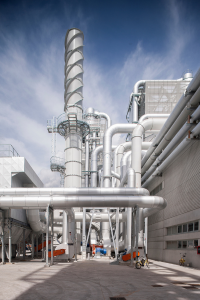 "The purpose of this investment – said managing director Marco Fantoni – is to prepare suitable raw material for the production o fiber starting from recycled wood, i.e. waste and scrap materials from different sources. The cleaning plant will be integrated with the "Plaxil 8" production line (an 80-million investment launched in 2017, editor's note), supplying material for the fiberboard core. As a result, we will be able to manufacture Mdf board combining circularity and sustainability values, as up to 70 percent of the panel will be made of recycled wood, while ensuring excellent surface quality through the use of virgin fiber for both face layers".
This is the first plant that produces high-quality Mdf using such a high percentage of recycled wood. For this reason, while production has not started yet, demand levels are already high from a market that is increasingly attracted by circular production.
"Being the first company to develop and offer this kind of panel – Fantoni added – we will leverage huge competitive advantages, without forgetting that the entire community will benefit from more sustainable high-quality products, as well as an additional channel to dispose of waste wood".
This investment focused on circular economy will be complemented by two more projects. A 5-million-euro investment has been made in the automation of conveyors and mixing plants for wood raw materials, offering increased efficiency and flexibility in the control of material flows feeding the Mdf production plants, as well as significant saving in logistics.
The second project, with an investment of 9 million euro, is the construction of automated warehouses for the sanded products designed for the lamination lines, i.e. surface decoration with melamine papers. Fantoni's engineering department has combined high flexibility and high automation levels, generating significant savings in internal warehouse logistics.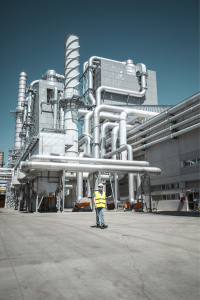 These three investments also have a significant impact on the territory, not only on the quality and sustainability of products offered to the wood-furniture industry, "Overall, the three projects – Marco Fantoni concluded – have involved 180 people from 33 different companies only for construction works and mechanical and electrical installations, plus a number of companies, most of them Italian and a few foreign players, for the design and supply of machinery for different plant sections".
THE FANTONI GROUP
The Fantoni Group (founded by Achille Fantoni in 1882) is a leading manufacturer of office furniture, partition and storage wall systems, Mdf and chipboard panels, melamine flooring and sound-deadening panels. All the production stages are carried out by the network of companies which make up the group and operate in synergy for product development: from the production of materials and semifinished products to the design of innovative office furniture, inspired to the latest principles of health, wellness and design.
Fantoni Group produces resins, impregnates paper for the lamination of their own panels, and with its own hydroelectric and cogeneration power stations covers a significant portion of its energy requirements.
Awarded with the "Compasso d'Oro alla Carriera" award by Adi-Italian Design Association in 1998, Fantoni Group has become an industry reference, thanks also to its intensive activity of its Research Center, hosting workshops and meetings with leading Italian and international speakers.
New investments at Fantoni
ultima modifica:
2020-11-15T08:00:33+00:00
da