As goods travel all over the globe, following long and winding roads that take them quickly to the other end of the world, packaging become more and more critical. And they know it well at Panotec.
Panotec has a long story, we met them for the first time many years ago, when packaging furniture seemed just a quirk, and we of Xylon were struck by their great experience, solid expertise offered to an industry whose production lines often churned out "things" with very different dimensions from each other. It was a huge challenge, but Panotec showed us they could win it easily: a "smart" plant with advanced automation, capable of receiving instructions to package boxes and cartons to measure, one after another. It was probably one of the first "batch one" examples we came across.
So, we were glad to take the opportunity to refresh our memories, visiting them to talk about an industry that, more than twenty years later, has changed deeply.
We found a company that keeps growing, expanding, investing in innovation.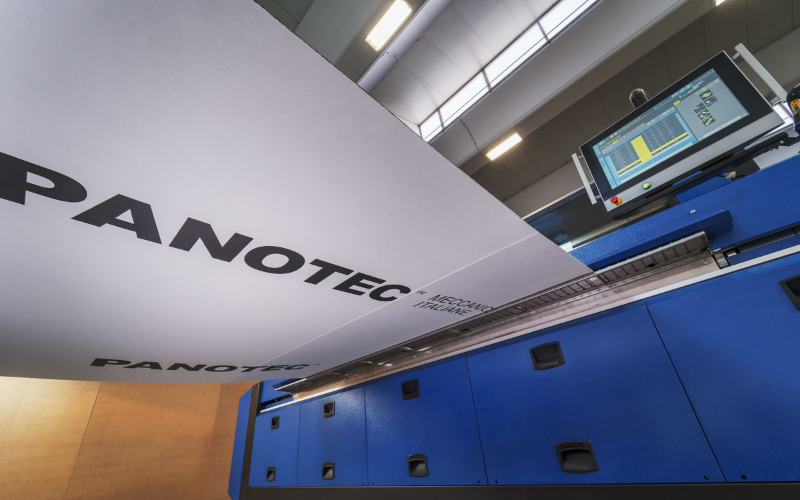 A few years ago, Panotec started a collaboration (also by sharing stocks) with Magnys, a Marche-based specialist in box folding and gluing machines. Their stories and experience merged in 2020 into the creation of the Panotec Automation division, which has soon turned into a reference for complete automatic and "custom" packaging lines. The group currently generates revenues of approximately 35 million euro with 120 employees.
Not only in the furniture business – which remains the core business of the company – but also in e-commerce, shower cabins and automotive, medical and web to print. Their experience embraces the entire world, from the United States to Australia, from China to Europe, with more than 1,500 machines and plants installed at 800 customers.
Growth and expansion are both driven by "made in Italy" assets. While the global markets account for eighty percent of the annual revenues of the company from Cimadolmo, their "Italianity" is deeply embedded in their attitude and in their approach to business in a district with lots of companies like the Treviso area, as well as a quality brand for their products.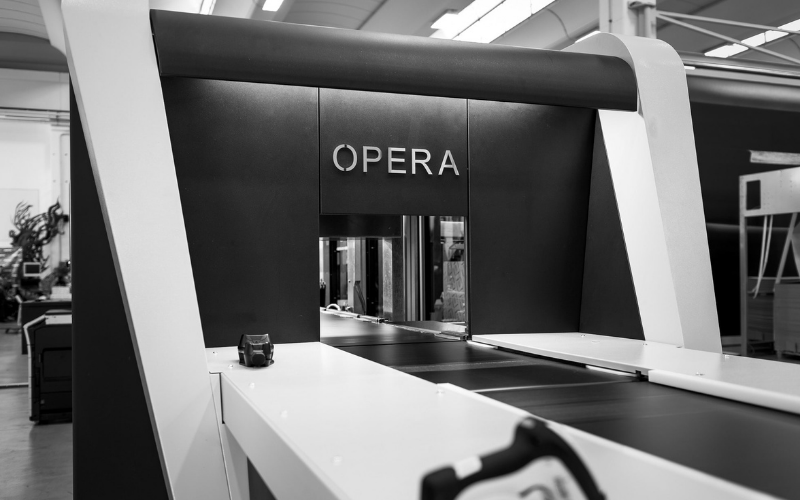 FROM STANDARD TO CUSTOM  
One of the goals set by Panotec was to enable customers to make boxes of any size, takin the "batch one" concept to extremes, as mentioned before. In a global business, this is becoming a primary need: furniture is made to measure, goods are shipped all over the world, products have all sorts of dimensions and shape, so it is essential to create packaging that can be quickly adapted to all requirements.
For this purpose, Panotec has developed technology to create the most popular "Fefco" boxes (based on the code of the European Federation of Corrugated Board Manufacturers, editor's note), as well as special boxes made to customer requirements. Whether standard or special, all the boxes fit the dimensions of the products to be packaged, as they are made starting from those dimensions to minimize the use of cardboard, reduce the shipping costs and prevent damage to the items during transportation.
JUST-IN-TIME PACKAGING
Panotec has developed a proprietary system for full production customization, to provide customers with a box of the desired dimensions in a very short time. With this automated plant, that can be fully customized in all process stages, from carton production to palletizing, the customer can create a product tailored to the specifications of the production process, benefiting from versatility and flexibility.
With all their capabilities, the Panotec automation systems can be applied in different industries, from furniture to logistics, from shower cabins to automotive, from doors to e-commerce. In the furniture industry (and wood in general), these plants have found their first and most significant application.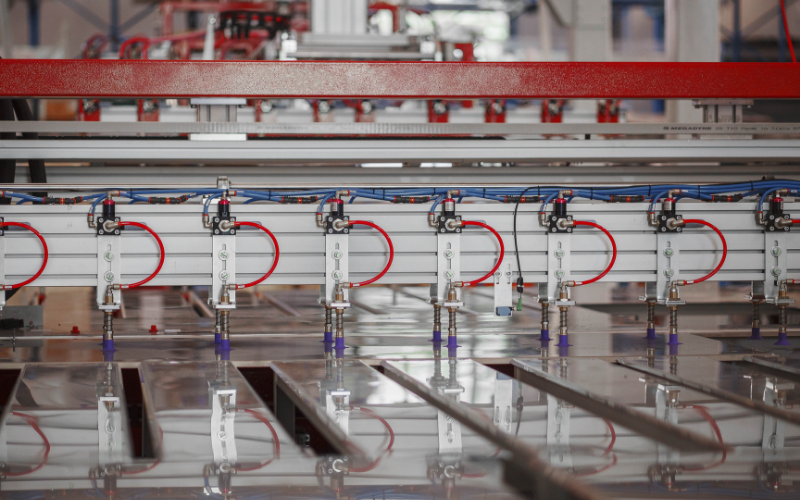 As furniture design becomes more and more sophisticated and customized, with products traveling around the world to reach the remotest destinations, having suitable packaging is essential. A product may be wonderful, but it must reach its destination intact…
---
THE COMPANY
Panotec Automation specialize in the development of automation solutions for the packaging industry and for the assembly of furniture doors, establishing itself as a market leader in automation over the past thirty years. Experience, reliability and customization are the core principles that distinguish Panotec Automation and that have forged the company's corporate culture and excellent performance in mechanical engineering. Panotec Automation offers fully automated solutions, from box production on demand up to the final operational process of the customer's production flow, with countless options of customization and the reliability of systems.
---
PANOTEC'S "GREEN MISSION"
For Panotec, sustainability implies adopting solutions with the smallest environmental footprint. In recent years, the focus on sustainability has been driving the financial and engineering decisions of the company, starting upstream with the selection of recyclable packaging materials, and then involving all business operations. The "green" target is making packaging to measure and help reduce shipping volume, eliminate non-recyclable filling materials, and consequently reduce polluting emissions. Solutions by Panotec are a green choice.
---
PANOTEC FOR FURNITURE
Since 1986, Panotec in Cimadolmo (Treviso) has offered machines and plants for the just-in-time production of measure-made carton boxes for all types of products, delivering significant saving in terms of packaging costs, raw material transportation and provisioning lead time, as well as better protection and visual impact of the shipped item, and the total elimination of filling materials other than cardboard. Panotec's next-generation technology allows to minimize disruption due to inefficient or slow operations caused by bottlenecks (process congestion) along the production cycle; as a result, it has been adopted by many leading brands in the global furniture industry for their manufacturing operations.
---
Panotec: cartons that respond to more and more complex questions…
ultima modifica:
2021-11-23T13:25:32+00:00
da