A new edition of Biesse "Inside" is coming up next May 10 to 28, live in Pesaro and online. The Pesaro group have been able to adapt the format of their open-house event to a period of continuous change.
"Open house" is no longer a fitting description, because the substance of the event is still the same, but the concept has developed far beyond the idea of opening up the doors of your company to welcome partners and customers. We have learned that many more doors can be opened and must be opened to make a showroom accessible also to those who are forced to stay at home. And so, here comes "Inside Biesse" again, with its proven "hybrid" concept, live and online, and the new "Inside Spring" name for this edition.
The reason is clear: in case trade fairs are planned in the second half of the year, it's better to avoid the October period, and so the spring is the most suitable time to discover the latest technology news from Biesse.
"We are back on stage with a proven concept", said Raphaël Prati, marketing and communication manager of the group. "During this three-week event in Pesaro, we will host all the customers who will be able to visit us in person.
In our showroom, 35 engineers will be ready to show our technologies and to offer demos to the audience onsite and to anyone connected remotely from all over the world. It will not be just another online workshop like those we have become accustomed to: we will really offer the opportunity to take part to what's happening in Pesaro, even if you are far away. That's our idea to involve in a "tangible" way also those who will not be able to travel to Italy in May, from the United States or from Australia, for instance. We will reach out to them with this event, sharing what happens in the showroom in real time, enabling direct interaction with our engineers and salespeople, who will provide all the necessary information and answer questions live".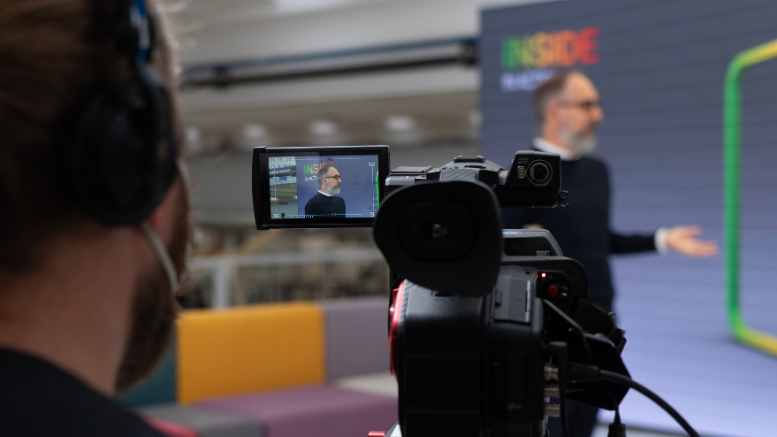 Mr. Prati, which specific topics will be presented at the event?
"The big topic right now is certainly automation, telling how Biesse can collaborate with customers to support a smooth and profitable transition to digital manufacturing. We are presenting two concepts: on one side, "Smartaction", a philosophy, a strategy and a portfolio of machines addressed to small and medium businesses. On the other, "Automaction", which includes the most complex lines and systems: it's a diversified proposal, tailored to different types of companies and requirements, but based on the same driver, namely ensure the interconnectivity of all machines and their interaction with the entire organization".
 Let's talk about the "live" part.
"Attendance will be controlled, of course, so that we can ensure the highest safety for everyone: we can host up to 15 companies per day in our showroom for wood and engineered materials, plus 5 more for glass and stone, because "Inside Spring" will involve all our target industries. We will create twenty business lounges with the required protection for our guests, real "bubbles" where we can present our solutions in full safety.
As to digital visits, during the entire exhibition period, customers will be able to connect to watch any demo remotely. They can book "individual sessions" to see technologies and processes in action, and of course they can also take part in the events we will organize every day, in nine languages, focusing a wide range of technologies to meet the demands of all operators. I think it's interesting to say that, during the events, you can chat with our engineers and product managers in charge for the presentation.
Based on past experience and early registrations, we expect huge attendance; and don't forget that all the contents will be available on our streaming platform, the "Digital Arena".
Once again, this proves that we have been able to hold on during the pandemic…
"Yes, definitely! Despite everything, we keep inventing, designing and building solutions, presenting them, meeting, though using digital tools that must be enriched with a "physical touch", a level of interactivity that conveys the perception of being physically there… We cannot risk turning all our partner and customers into spectators, and this is the reason why we have made specific choices for the development of our digital platforms."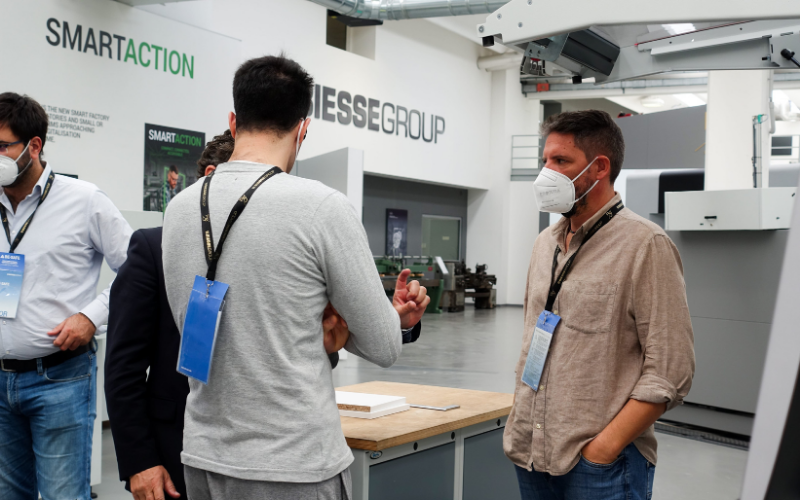 So, how can we join you?
"Just enter the website https://inside.biessegroup.com and register to attend all the events. Let me add that there will be two "highlights" about global issues, offering interesting hints to our partners in terms of sustainability and design.
With few clicks, everyone can attend all the events that make up "Inside Spring", while the contents will also be constantly available in streaming in three different time zones, Europe, United States and Australia-South-East Asia, with local representatives to answer any question live.
It's been a challenging project involving everyone in Biesse Group."
How do these "new customer relations systems" impact on your product promotion activities?
"A hybrid event does not change our promotion approach: live attendance is promoted by our area managers in each country, and where possible, we stress the opportunity to visit our showrooms in person, registering for the available slots.
The edition of last autumn showed the importance of "physical attendance", especially from Italy; this share of visitors is increasing and will continue to increase, largely depending on the sanitary situation and the rules of each country for business travel. Anyway, let me stress this, we are only talking about methods and tools to achieve a result we consider essential: talk with people about technology, have counterparts and not spectators…
Otherwise, it wouldn't make much sense putting so many resources into a rich schedule with a stage that "lights up" at different times for different regions: from 9 am to 6 pm in Europe, from 6 pm to midnight in the Americas, and from 2 am to 9 am in Australia, referring to the Italian time zone.
So, the platform will be accessible around the clock for three weeks, presenting new machines, topics, solutions and opportunities for the wood, stone and glass industries, more than sixty technologies in total".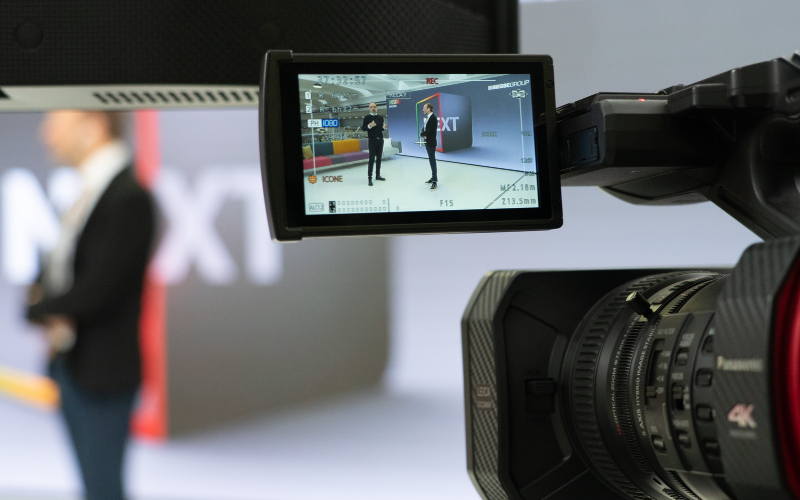 These events seem to be getting better and better, taking into account different time zones, while offering the opportunity to talk with someone and to see what you are actually interested in…
"Exactly: we have not prepared "documentaries" to be aired in sequence – although there are a few – but we have worked intensively on methods to make it more personal, for instance a customer can watch a specific demo for the technology he/she is evaluating. This focus on interaction quality, as already mentioned, is the most innovative feature of "Inside Spring" 2021. In a way, even people who are ten thousand kilometers away will be in Pesaro, benefiting from a similar experience: rather than being spectators of a sort of festival, they can access very specific contents".
And for the first time, you will be located in May.
"We have always had two big moments during the year, May for the big trade fairs, and October for our "Inside". The pandemic has forced us to review our calendar and switch the dates, as all our reference exhibitions are being delayed to the second half of 2021. Consequently, we planned "Inside" earlier, we swapped the dates.
We must ensure the continuity of relations with our stakeholders, as well as the relationship that everyone of us has with Biesse on a continuous basis: hence the idea to make "Inside" a global and more involving event".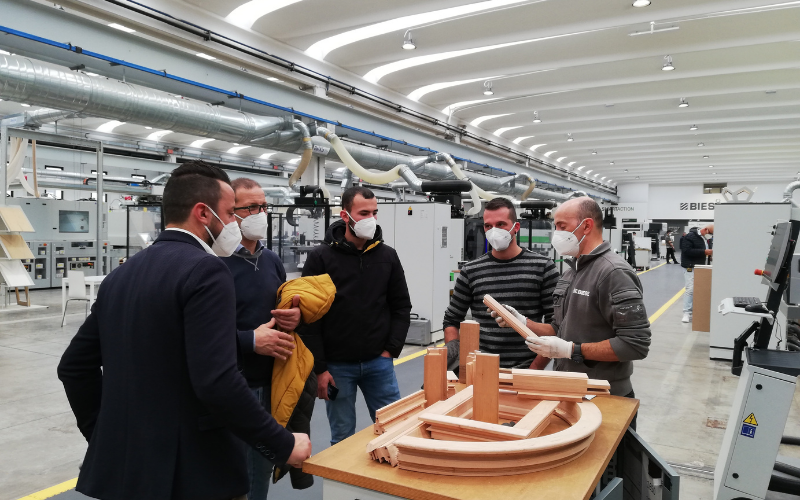 Without understating the importance of exhibitions…
"We are looking forward to go back to the exhibitions that have always secured our "visibility", so to say. Unfortunately, we don't have fixed dates, yet, but I assure you we are monitoring the situation day by day, so that we can be wherever possible. We will go back to exhibitions, I am and we all are sure about that! And we will do that with great enthusiasm, although it will be inevitably different, and the exhibition organizers will have to think about their role and meaning.
All we can do is wait for a normal situation to return, this goal might finally be getting closer; meanwhile, from May 10 to 28, at Biesse, we will do our best to meet, talk, watch, smile…".
by Luca Rossetti
Biesse "Inside Spring 2021"
ultima modifica:
2021-04-27T15:04:06+00:00
da