Innovation also (and mostly) means creating tailor-made technological solutions to provide furniture manufacturers with lines, machinery and plants that can meet established needs with a different approach.
The challenge is always the same, i.e., produce quality furniture with materials and technologies that allow to obtain the best result in terms of functionality, durability, visual impact… an apparently simple challenge, but which becomes more and more complex as the parameters become more numerous, the requirements more specific, the need to achieve a certain result mandatory.
In this context, research, innovation, new ideas find a wider scope of application, from the machine to a real "production philosophy".
We can summarize in these few lines the experience of Biesse for TM Italia, aa kitchen manufacturer that combines the principles of industrial production with rooms that accept no compromise in terms of style, materials, finishing, quality. A factory based on the principles of Industry 4.0 – i.e., integration, connection, optimization – to which Biesse Systems engineers have made a strong contribution to improving the efficiency of production processes, eliminating disorganization and bottlenecks. A three-phase plan that involved significant investments in new edgebanding technology, including the IoT platform "SOPHIA" and software solutions that allow the integration of new machines with those already operating in the company. A project that is part of the long collaboration between Biesse and TM Italia, which in the past has seen the supply of machining centers and automation systems.
Projects and investments that meet the imperatives of TM Italia: obsessive attention to detail, attention to every inch of the kitchen, absolute customization. It is no coincidence that the definition that TM Italia likes the most is "kitchen tailors", because their mission is to create truly unique kitchens every day.
As soon as you see their kitchen sets, you understand how much passion, expertise, "desire for beauty" there is inside each product, environments that come from afar, from a "know-how that originates from the decision of the Tondi brothers, back in 1951, to found a kitchen factory in Ascoli Piceno, in the Marche region. A heritage that has remained in the Tondi family and that, today, Gianluca and his cousin Ares are carrying on, revitalizing the spirit that had animated their parents, with the precise aim of keeping up a history, a tradition, giving the "Tondi kitchen" a decidedly more modern cut, with an industrial mindset to maintain their uniqueness without giving up the advantages of a more "digital" production.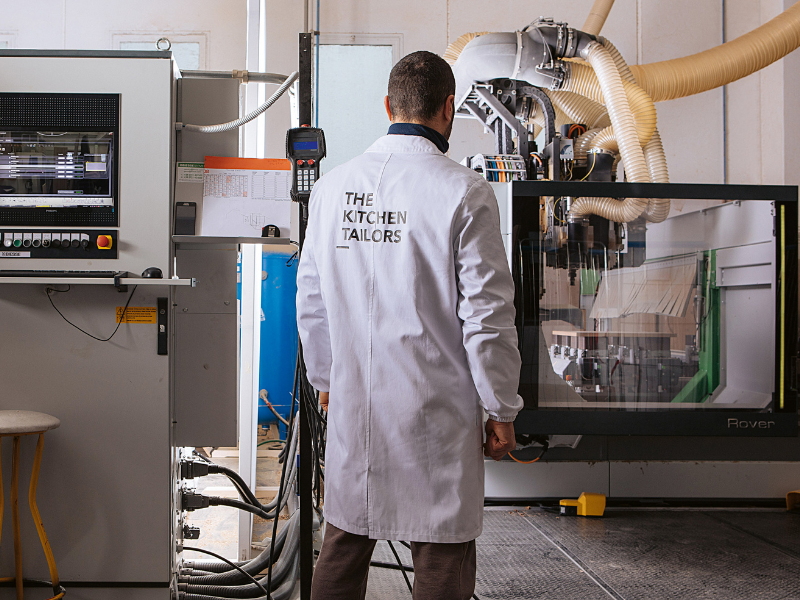 Hence the idea of organizing the company's activity thinking about the concept of the "variable matrix system", i.e., to design kitchen environments through an industrial standardization process, but always allowing a very high degree of customization of the product for any project, from residential to public spaces. The wide range of decorations (over 350 in the catalog), the infinite possibilities of combining different modules and a wide range of possible integrations – from home automation to lighting, from living furniture to equipped walls – allow to respond to customers with end-to-end solutions, where technology and process digitalization play a key role.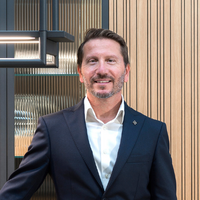 "Flexibility is the great challenge for the standardization of processes and it is absolutely necessary in an industrial system that wants to guarantee quality and meet the planned deadlines", said Gianluca Tondi, general manager at TM Italia: "Through strong technological commitment and the computerization of processes and supply-chain, TM Italia has managed to achieve a correct balance between the "just-in-time" approach and the "one-off" production, creating unique furniture".
A slogan that is a mission: customization applied by "kitchen tailors" that you present in showrooms you call "ateliers": perhaps we should no longer talk only about "tailor-made" kitchen, but rather "made to measure". "The craftmanship of TM Italia has allowed us to develop the concept of "culture of uniqueness", the mission that defines our strategic and daily approach. The kitchen is a "tailor-made" product by definition, because it must adapt to the size of the environment where it will be installed. But we wanted to take a step forward. Leveraging the flexibility of our manufacturing structure, we have been able to increase the ability to listen to customers to offer highly customized solutions down to the smallest details, which we can really define as "made to measure" for each individual customer".
With an eye to the big topic of sustainability, now ubiquitous even in the world of furniture…
"We have always believed in this value, starting from a concept that is essential for us: the individual is at the center of our industrial process. This approach earned us the first prize "Best performer of the circular economy 2019/2020" in the manufacturing SMB category, within the framework of a competition organized by Confindustria, an initiative that rewards companies that promote the circular economy. For several years now, we have decided to focus on good practices in terms of environmental sustainability and circular economy. For us, it is essential to offer our customers products "on a human scale", not only in terms of uniqueness, but also for the ability to safeguard both the home "micro" environment and the external "macro" environment.
Our gradual approach has resulted into a coordinated and systemic series of activities and processes: our production – proudly 100 percent Italian – is made with FSC and PEFC certified structures, which guarantee the origin of the wood from forests managed sustainably and with high standards of environmental protection. All panels are made entirely from post-consumer and recyclable wood that bears the "Ecological Panel" and "Remade in Italy" certification. TM Italia has always paid great attention to the quality of home environments; we have also chosen to make controlled use of chemical agents in the treatment of materials: all the panels used for the production of our kitchens meet the strict "Catas E1" and "CarbP2" certifications, which are specifically required on the restrictive US market, and we apply for our entire production, although more stringent. Another big step was taken in 2019, with the installation of photovoltaic panels on the roofs of our production site, to supply TM Italia with over 40 percent of its energy needs".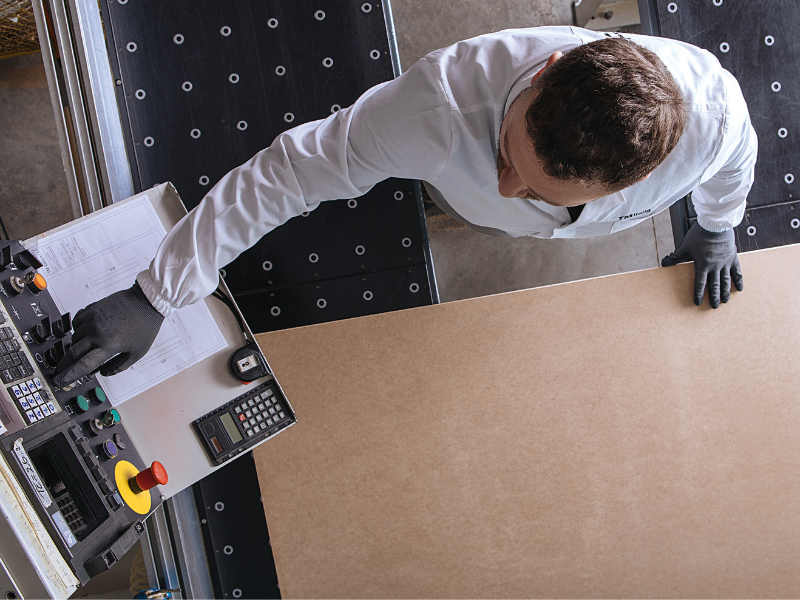 To what extent is currently available technology driving product design or, conversely, design challenges technology to create increasingly innovative products?
"Design has been a strategic driver of business growth and is integrated into all processes. We make "one-off" projects every day and we deal every day with architects from all over the world: design is a factor that we cannot ignore. There is also a steady link between the designers and the company: it is an essential link to promote the development of visions that are far-sighted and stimulate technological experimentation, other important assets with which we have always distinguished ourselves. But the ideas and visions of a designer must also be sustainable from an economic and industrial point of view, and today technology allows to best combine these needs, only apparently divergent. The entrepreneur, for his part, must know how to dare and invest to face the productive challenges that innovative design implies".
Looking to the future also means thinking about experimenting: what materials will future design and furniture adopt, and for what purposes?
"I believe that, today, any material or solution must have as its ultimate purpose to improve the life and everyday activity of those who use an object or a product. Today the world of furniture is looking with increasing interest at materials that successfully meet the criteria of sustainability and circularity. Future trends envisage an increasingly massive use of sustainable, recycled and/or recyclable materials that are easy to maintain and clean, resistant, visually attractive, and able to enclose technological features within them. This innovation requires and translates into a different approach of designers and companies, who will have to ponder not only on the use of different materials, but also on the ease of selected waste collection and recycling at the end of the product lifecycle. It is a request that comes from the market, and that will soon be included also in European regulations".
How do you imagine TM Italia in the future? What technology do you dream will be available in the future to develop new projects or win new challenges?
"We are making a great effort to respond with agility to the challenges that the great and sudden changes in international scenarios impose. During the lockdown period, we implemented the "Skylab" project, a multimedia platform that offers the possibility, through a simple video call, to virtually enter the "Lab" of TM Italia, our company showroom, to co-design a kitchen thanks to the live advice of our company engineers, and above all "touch", even if remotely, the values and experience of a brand like ours, which emphasizes the central role of the customer and his uniqueness.
This project totally flips the paradigm that we usually follow to present ourselves to the network and to end customers, and it will also change the way retailers conceive their stores. I hope for ever greater collaboration between companies and the sales network to offer customers surprising and exciting virtual experiences, close to the real thing".
"TM Italia is an example of how a solution provider like Biesse can contribute to creating a successful response to the markets, in this case making sure that technology can be the link between the uniqueness of a solution and its quality", added Mirco Anselmi, Italy Country director.
"But there is an even stronger message in this story: the human being is and will remain at the center of the project, making sure that the quality of the solutions that will go into the hands of the end customer is always the best possible. With TM Italia Biesse has long had a partnership we are proud of, and which goes into this direction, a company that shows the world how truly unique solutions can be offered thanks to technology, design and people, in a complex but always winning synergy".
Kitchen as "uniqueness": Biesse for TM Italia
ultima modifica:
2021-11-09T15:20:30+00:00
da