An interview with the president of the Semi-finished Group, born in the last "legislature" of the organization which in FederlegnoArredo represents the world of components for the furniture.
In reality Alessandro Corazza is not really the president, as we have defined him. Formally, we must say that he is the first "advisor in charge" who, within the Assopannelli management committee, was entrusted with the task of coordinating the representation of all those companies that produce parts, elements or even finished furniture for the "usual suspects ". But our enthusiasm for our novelty is such that we liked choosing a certainly more impressive role. Those who have been reading our pages for some time know very well our position on the world of semi-finished products, companies that in recent years have become the real beating heart of furniture production in Italy, in a furniture context that has undoubtedly privileged the role of connection, of proximity to the world of design. It is a fascinating theme, where the positions are certainly many and often "strongly contradictory", but we who deal with how the furniture is made, from which machines or with which parts made from who knows who it is born from, we have seen closely how the furniture is made. We have seen the "semi-finished products" acquire credibility, become the true centers of technological innovation, take on their shoulders the weight of a sector where it is not always easy to reconcile the "frizz" of the designer with a piece of furniture that is "industrially producible". So it was really a pleasure, we reiterate, to talk to those who know much more than us, also because Alessandro Corazza directs Lanta, a reality that belongs to the Ilcam group, perhaps one of the most interesting interpreters of the Italian furniture industry this season.
It is inevitable that the chat with him starts from the situation of the sector, in light of the season we are all experiencing on our skin…
"The market is offering us good signals right now – Corazza tells us – even if "signals" is perhaps not the right word. In reality there is a strong demand for furniture and, consequently, the demand for components and semi-finished products is decidedly high, but unfortunately we are riding a wave that we do not know how long it will be, when it will end.
We, like the whole sector to which we belong, are experiencing decidedly positive months, with forecasts for a good October and an equally good month of November; but after? Every day we ask our customers to help us plan for the future, but we all navigate on sight … There is a lot of uncertainty and our priority is to make choices and organize ourselves to be ready to face any situation.
However, I would like to say that, in essence, we are recovering the months of lockdown: production was stopped for a month and that for at least another sixty days the distribution remained at stake. We are simply making up for time, the production lost in the first part of the year. This means, in deliberately more general terms, that on balance 2020 should or could close for the world of semi-finished products and furnishings with a slight decrease compared to the previous year: therefore a better result than we would have imagined a few months ago. . We were pleasantly surprised, we must admit, because we all feared that the pandemic would have an extremely significant impact on our industries and instead… ".
… and instead we realized that we could have a different relationship with our living spaces …
"Absolutely yes: living in your own home is and must always be more pleasant than in the times when our sociability was expressed outside, on the premises, in the restaurant … even the President of the European Commission Ursula Von der Leyen spoke of  "…our homes " in terms of sustainability and circular economy, but assuming that the "Covid-19" has taught us to appreciate them, to live them, to want them to be better, to review spaces and functionality. The house is a new point of reference: there are many families who leave the most "dangerous" city contexts to move to the countryside, we are looking for larger homes that are suitable for the problems we may be forced to live with for a long time; we have learned a new relationship with work and smart working is actually changing habits and needs. All this is obviously giving new life to furniture and to us suppliers".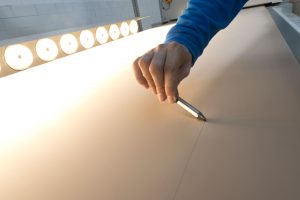 Corazza has very clear ideas. On the other hand, this is a world he knows very well: 43 years old, born in Prata di Pordenone, in the heart of the Triveneto industrial furniture system, he has always worked in the sector, eventually becoming general manager of Lanta and partner of the Ilcam Group. He tells us that the company he directs represents the most recent challenge of the group born as a specialist in wooden doors, a reality that has experienced an exceptional development – today something like 100 thousand doors a day come out of its factories – thanks to the ability of the Zamò brothers to be able to "read" international markets by offering doors that arise from different materials and processes, always in line with the expectations of customers, designers and end consumers. Up to Lanta, or the production of doors ennobled with "Pet", that polyethylene terephthalate (we have read it on Wikipedia, we admit it) which is a thermoplastic suitable for food contact and above all absolutely recyclable.
How did you come to be the first "managing director" for the world of semi-finished products?
"I must say that it was the result of a choice that I would define collegial: working in a stimulating environment like the one created by the Zamò brothers requires looking at everything with clarity and objectivity. Ilcam has always been with FederlegnoArredo, but in recent times we have wondered if the time had not come to do something more, to be more active and involved. We always tend to think that the association does not give enough to its members, is not close enough to them, but very rarely do we think about what contribution we could all make. We thought about it, even if the spring that triggered our greatest commitment was being favorably affected by the decision of some companies, supported by FederlegnoArredo, to move decisively towards the new German law on panel emissions. We have understood that companies can have a strong and direct role, that they must give instead of worrying about asking or expecting to receive…
There is a very interesting new challenge on the table, that is to fill the new Semi-finished Group set up within Assopannelli with contents, ideas and initiatives, a group born from the evident observation that Italian supplies for the furniture industry are now an important voice of this industry at European and international level, both from the dimensional point of view and for the recognition of quality, creativity, production capacity. I believe that the times were absolutely ripe for FederlegnoArredo to adopt another point of view, to start looking at these issues with a different eye. A strong, intelligent choice, which finally puts the accent on a reality now under everyone's eyes, namely that the universe of supplies today is undoubtedly one of the beating hearts of the entire furniture industry".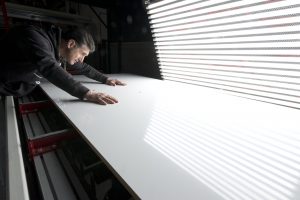 An evolution that in Triveneto was particularly "noticeable".
"The emblem of furniture in the Triveneto area was only the furniture factories and the producers of unrecognized subcontractors; now the situation is different and there are not a few supply companies that have dimensions and an "industrial vocation" that are absolutely comparable, if not even greater, than many furniture makers.
Mind you: I'm not talking about values ​​on the pitch, better or worse, but about realities that have defined their role. The furniture maker is in fact increasingly involved in trends, changes in taste, trends, so he has become a researcher and developer of new projects and designs. A "change of logic" that inevitably led to the decision to transfer production outside. And semi-finished products, thanks to this demand, have been able to grow and structure themselves, also making significant investments in cutting-edge technologies without which this transformation would not have taken place.
This process has triggered a period of crisis in the Triveneto furniture which has prompted many to look beyond national borders, finding new opportunities and markets ready to incorporate an ever higher quality production capacity. An encounter with different industrial systems, which have had an extremely positive effect on the industrial culture of companies that have understood that it could become bigger and bigger and do more and better, combining Italian know-how and taste with certainly more industrial systems. evolved. The kitchen abroad has always been a colorful container or a little more: Italian Style has created a new image, a new "vision" of the kitchen environment, a responsibility that we must know how to maintain over time".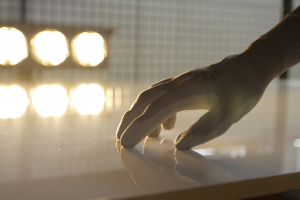 And the semi-finished product of the future?
"We too will have to deal with the new watchwords, first of all the sustainability of our products and our businesses. In second place, the use of materials increasingly consistent with the great theme of the circular economy, attention to recovery and recycling. It is the new horizon to which all of us producers of semi-finished products will have to look and which will certainly lead to a further and continuous evolution of the finished product, aiming for ecological, sustainable and recyclable materials. Semi-finished and supply companies have always shown that they are future-oriented, that they know how to transform: only change and continuous improvement will give us the opportunity to live a positive future".
A FEW FIGURES …
The industrial fabric of the complex and varied world of furniture supplies and components includes more than 7,200 companies and employs over 33,000 people. After a constant growth over the years, in 2019 the turnover of the world of semi-finished products (doors, tops, drawer bottoms, laminates, post-formed …) showed a slowdown of one percent, reaching 4,748 million euros. per cent is made by joint-stock companies which represent 21 per cent of all companies.
The national market, which absorbs 46 per cent of production, decreases by 2.7 per cent, while 54 per cent (over 2.5 billion euros) is exported. The main destinations are the United Kingdom, Germany, France and the United States. In 2019, imports decreased, which in any case account for a quarter of total consumption (about 626 million euros); China, Poland and Romania are confirmed as the top suppliers, with a share of our market which appears to be decreasing anyway.
by Luca Rossetti
Assopannelli/Federlegno Arredo: Semi-finished group was born!
ultima modifica:
2020-11-11T08:00:09+00:00
da