…but still feels young. A major milestone, a starting point for the future, an anniversary to be celebrated at the next Xylexpo, and the right time to draw a balance.
Time (or "absence" in the original quote by La Rochefoucauld) "diminishes mediocre passions and increases great ones". To talk about the sixtieth anniversary of Locatelli Macchine, we might start from this statement and a word that, over the years, has become the core piece of a long story: passion.
Passion for work, for wood, for an industry that has changed over time and involved the entire Locatelli family. A clear-cut story that has grown beyond work and profession into something bigger.
Tradition, heritage, a real legacy that has been handed down through people and time, and sixty years later is still cherished by the third generation of the Locatelli family. A big anniversary to be celebrated at Xylexpo, the international biennial exhibition of the woodworking industry, back to its traditional venue at Rho Fieramilano.
"This year, Locatelli Macchine turns sixty and there cannot be a better place to celebrate than Xylexpo. We have always participated since 1968, the first edition", said Fulvia Locatelli, who currently runs the company in Treviolo, near Bergamo, with her brother Domenico.
"We have never missed a Xylexpo exhibition – Fulvia Locatelli continued – except in 2020, when it was postponed for the reasons we all know.
Xylexpo is very important for us, in 2016 Acimall (the association of Italian manufacturers of woodworking machinery and technology) gave us a plaque called "A long story together..:".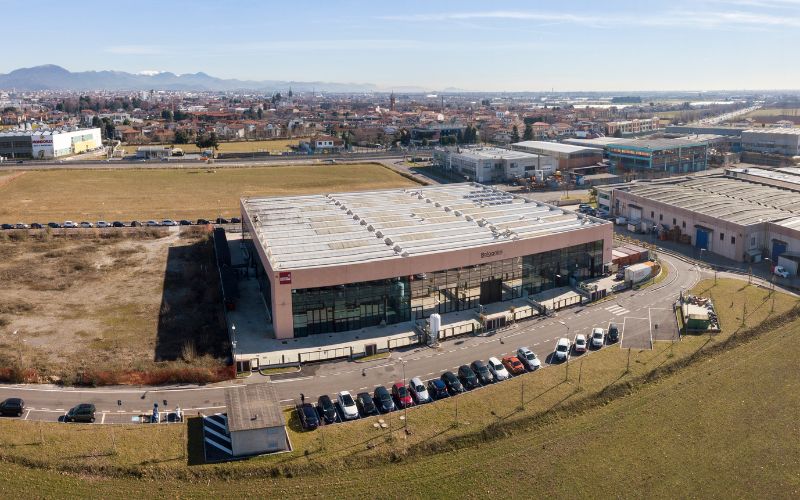 A long story that, as mentioned before, is a real "family business".
"LocMac was created sixty years ago by my grandpa, a "small workshop" that was handed down from one generation to the next, to become what we are now: a strong company with a strong organization. It was and still is a great adventure that has brought great satisfaction. Despite many family vicissitudes, we have always done our best, we have been growing constantly. Our new "home", if you allow this definition, is one of our greatest achievements. A new building, new headquarters that really mean a lot to us".
The new site has not changed the basic principles of the company: work ethics, the determination to grow and improve. All these aspects are appreciated in Italy…
"…and abroad, too. Don't forget that 98 percent of our production is exported. Export is managed both internally and by our distributors and agents, with whom we have decade-long relationships and strong mutual trust".
"In these years – Fulvia Locatelli added – we have got the greatest satisfaction from the relationships we have established with our customers. Such relationships are built on the quality of our products, our readiness to search for the best-fitting solutions for their needs. You see, it's really gratifying to see that your efforts, your machines are appreciated. They tell us "you are really great", even customers who maybe had not worked with us for many years.
In the end, listening to customers you get new ideas to make innovation, to develop new products: we listen to their requirements, we search for solutions and we create machines that respond to such requirements.
The pandemic has partially slowed down our activity, but we are ready to create a brand new machine, which fits into our market "niche".
When? Very soon".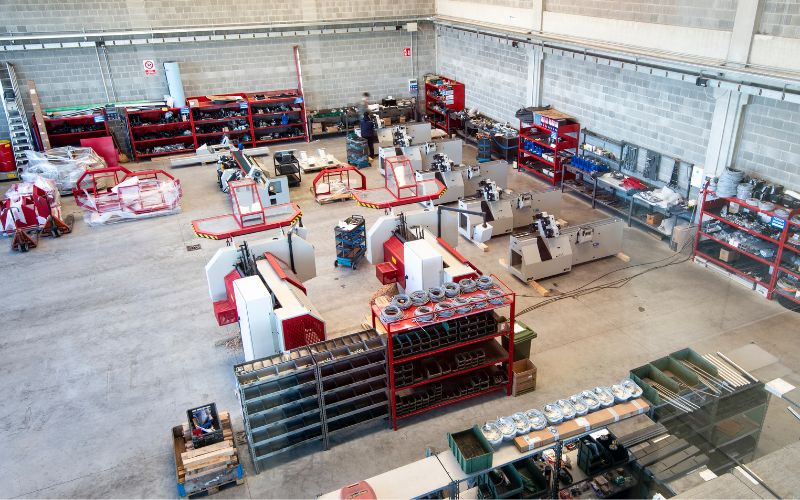 What were the past two years like?
"2020 was really complicated, as you can guess. The pandemic brought everything to a halt. But then, we were very happy with the recovery. In 2021, we achieved an increase by 35 to 40 percent compared to the horrible period of 2020. And also 2022 is turning out to be positive".
What are the prospects for next year?
"The outlook right now is good, though with some caution. We have a book full of orders across the first half of 2023, and this is really an advantage. For sure, the current situation is not the best one and the events of 2022 make it even more uncertain.
The lack of raw materials and components was really hard to handle, especially for electronic parts. To face this challenge, we decided to increase the number of suppliers, while keeping the same focus on the quality of components, of course.
Another issue that is getting more and more relevant is the increase in costs…
Taking all these factors into consideration, our goal for next year is to maintain our market share. We will see!".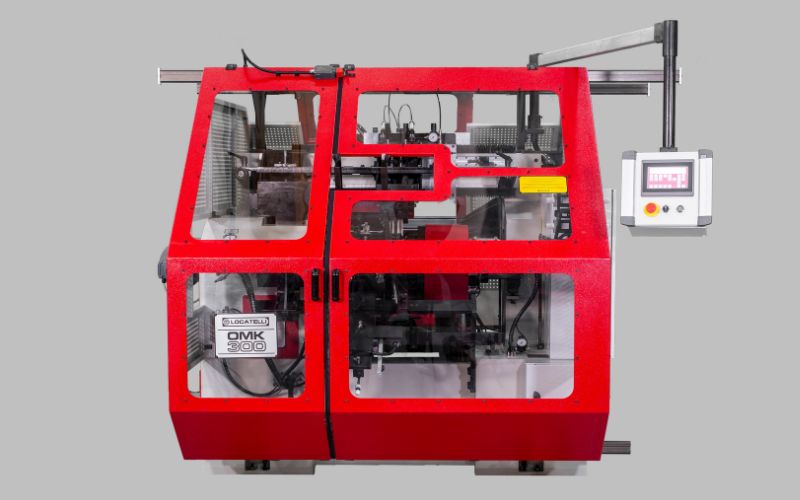 What are you showing at the next Xylexpo?
"At Xylexpo, we are showcasing two automatic machines for wood turning, which is our key market segment, two different machines that meet the demands of all our customers: "Multimatik S Cnc", an automatic lathe that can process parts up to 1,600 millimeter length, and "Miniariete 60", designed to turn small wooden parts. The former is used to make chair legs at a well-known furniture manufacturer, Carl Hansen (for more details about the collaboration between Locatelli Macchine and Carl Hansen, we refer you to the case history published in Xylon September-October 2021, editor's note), the latter makes luxury parts for bottles at a renowned Italian producer".
"We have great expectations from this new edition of Xylexpo, after the forced break due to the Covid-19 pandemic" We are eager to see what will happen, how it will go, as this is the first time the event is held in October. We are excited to go back to an exhibition, to see people face to face, to meet them, to present our products live and not on a screen. So, we really want – finally – to come back and make human contacts. We are ready".
by Francesco Inverso
Locatelli Macchine turns sixty…
ultima modifica:
2022-10-05T15:54:57+00:00
da