"Three years ago we introduced a new technology and integrated it into our "Smartcoater Pro" roller coating machine. Since then, we have successfully installed this solution in several lines around the world belonging to leading furniture and door manufacturers. The soft rubber roller technology is today one of our most popular and consolidated innovations". Three years after the launch of "Smartcoater Pro", Cefla Finishing, the group's division specializing in painting and finishing solutions, has reported on the results and key features of its technology..
"SMARTCOATER PRO"
Designed to address our customers' need to increase efficiency, save on floorspace, limit human intervention, the principal reason behind this innovation comes from a desire to process poorly calibrated panels or raised panels with a roller coater.
"Roller coating for raised panels was unheard of until the "Smartcoater Pro" family of roller coaters adopted the soft rubber application roller technology.
"Smartcoater Pro" features 4 screw jacks to provide excellent structural stability for the application roller. This applies consistently firm pressure to panels transiting through the machine, and thanks to the optional pneumatic floating system which can be integrated, the application head follows irregularities and compensates for poorly calibrated flat panels. This reduces the chance of rejects and ensures panel coating consistency. And, moreover, this innovation enables our customers to roller coat raised panels".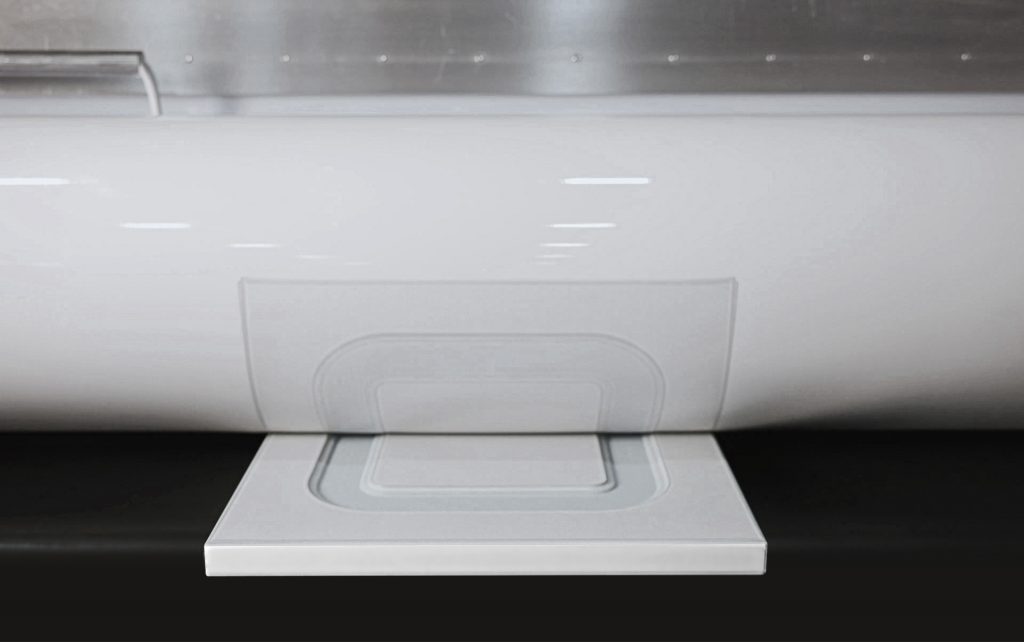 Savings come from less lacquer consumption because whereas transfer efficiency using spray coating equipment may exceed 60 percent, roller coating procedures ensure even better transfer efficiency and thereby cut lacquer-related costs in comparison.
"Until recently, raised panels used for kitchen cabinet doors or even standard doors with raised sections or grooves on the surface were spray coated, start to finish. The process involves various application steps for base and topcoats, sometimes differing according to whether the finished effect is glossy or matt. It also foresees sanding operations between two base application steps and involves a fair bit of handling by operators. Streamlining this process with a hybrid line made up of roller coating and spray coating equipment increases overall efficiency and reduces operator intervention". 
"Thanks to a single application stage for the basecoat performed on a roller coater, the sanding operations between more than one basecoat are avoided. This means that handling operations are reduced and consequently the time spent moving panels between machines. Poorly calibrated panels that slowed down the coating process can now be coated with the soft rubber roller technology, so rejected panels and overall lead times drop significantly.
Thanks to the innovation introduced in 2020, many customers around the world are now using "Smartcoater Pro" to coat kitchen cabinet doors and other panels with up to 10 millimeters grooves".
Cefla Finishing: "Our soft rubber roller technology is enjoying such success"
ultima modifica:
2023-03-02T16:53:55+00:00
da